"Like Hopper, but happy!"
I began painting as a young teenager inspired by the rolling hills of my Potomac, MD home and seeing these views mirrored in the work of impressionists and post-impressionists at local museums. I was fortunate to by encouraged on this path by my artist grandmother and my aunt, daughter of French artist Eduardo Benito.
My art is based on careful observation and informed by memories of places special to me. I work primarily with oil on canvas, a medium I have explored deeply while practicing as a copyist at the National Gallery of Art. I also use acrylic and other medium to experiment with new ideas and techniques.
I think my work can best be described—as a collector of my work once told me— "like (Edward) Hopper but happy". That is, like the premier mid-century painter of American life, I create carefully composed paintings with solid and naturalistic form but, instead of an ode of loneliness and isolation, I infuse my work with a peaceful energy, a gentle rhythm of pattern and a warm glow.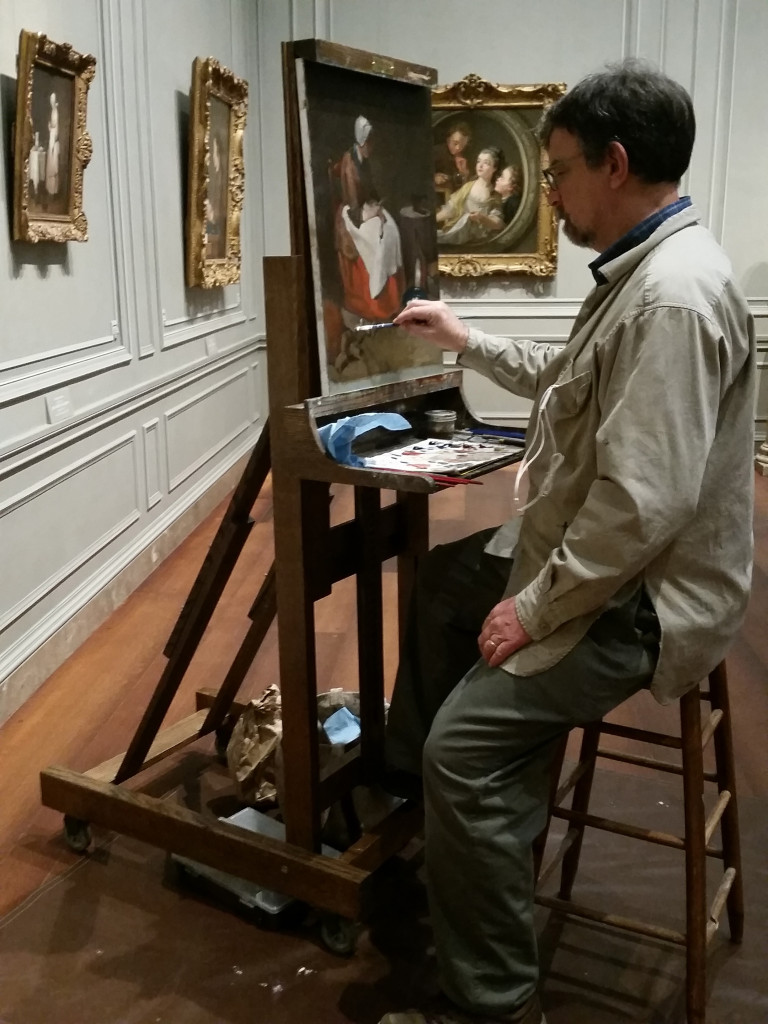 Press
Q & A with Tom Semmes, Frederick News Post, May 7, 2015
Artist's Biography
In his teens, Tom Semmes showed an early interest in painting. He majored in Fine Arts at the Rhode Island School of Design and later developed a career in graphic and web design.
He studied at the Yellow Barn Studio in Glen Echo, MD, with Walt Bartman and completed a three-year Master Artists Program program taught by Glen Kessler at the Compass Atelier in Rockville, MD.
He also has taken several landscape painting workshops in Santorini, the Maryland Eastern Shore, and Civita Castellana, Italy. He studied pastels with Wolf Kahn.
Tom is a member of TAG/The Artists Gallery in Frederick, MD
Solo Exhibits
The Artists Gallery, Frederick, MD, April 2019 and October 2017
Spin the Bottle, Frederick, MD, September 20015
Orchard Gallery, Bethesda, MD, April 2012
Yellow Barn, Glen Echo, MD, August 2009
Yellow Barn, Glen Echo, MD, September 2007
Awards
1st Place, Landscapes, MAA Annual Labor Day Show, Kensington, MD
2nd Place, Yellow Barn Studio Members Show, 2006
Best of Show, Yellow Barn Studio Members Show, 2004